Choosing an appropriate chemical coverall for your job can seem like a daunting task. And, with hundreds of options available, it can be hard to know where to start.
You might think suiting up in the highest level of protection is the surest way to keep safe. But, it's important to remember that higher levels of protection are less breathable. Less breathability can lead to heat stress. Instead of getting yourself in a hot situation, follow our five tips to help you find the perfect suit.
1. Conduct a chemical hazard assessment
You must conduct a chemical hazard assessment of your workplace when choosing a chemical suit.
Take inventory of the chemical products workers interact with while on the job to understand what level of protection you need for the chemical suits. The best way to do this is by using a Safety Data Sheet (SDS).
SDS forms include important details such as hazard identification, first aid treatment, PPE requirements, and more.
Have lots of SDS sheets? Check out SafeStation, which stores and automatically updates all your documents.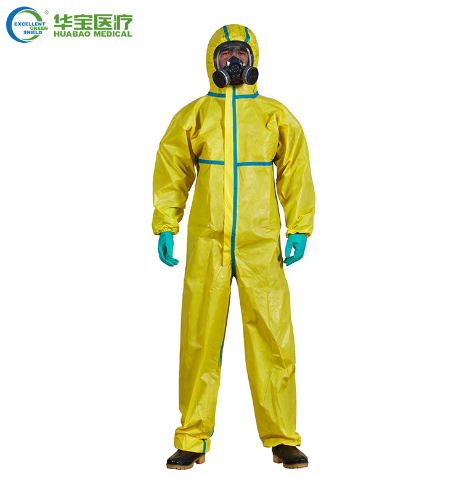 2. Determine your personal exposures
How often does your staff interact with the identified chemicals? Your hazards assessment should take into account exposure to each chemical product.
You'll also want to consider the following factors when deciding which chemical suit will offer the best protection, including the:
ㆍpotential of pressurized spray
ㆍdirection of the splash, and
ㆍlength of time you'd be exposed.
3. Choose the fabric
Not every material type will be a good fit for your work environment.
Permeation testing measures the amount of chemical product absorbed or diffused through the actual suit material. This test assesses how well the chemical suit material can keep chemical molecules from passing through the solid suit material itself.
Penetration testing measures how much chemical product is inside the suit material. Essentially, this test measures how much chemical passes through a pore, stitch, or other openings/passageways in the suit fabric.
Permeation is the more common and rigorous test. It gives a better indication of how long the suit material will last, so we recommend using this test data to make your decision whenever possible.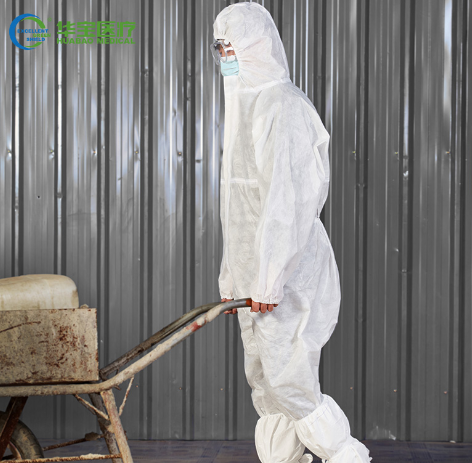 4. Consider the seams
Choosing the right type of seam for a chemical suit involves identifying the chemical being used. Are the chemicals solids, liquids, or gases?
Particulate chemicals: Choose a serge or stitched seam. These seams are constructed using a needle and thread. However, if you're dealing with liquid or microscopic chemicals, the tiny holes left behind from the stitching can allow chemical liquids to enter the suit.
Liquid chemicals: Choose a bound seam. This type of stitching includes an additional layer of fabric that is stitched over the seam to increase the holdout of solids and liquids.
Liquid or pressurized spray chemicals: Choose a heat-sealed or ultrasonically welded seam. This method is completely liquid proof and allows suits to become air-tight as the holes from any stitches are covered up with tape. The suits can withstand pressurized spray from entering the suits through the seams. Premium chemical suits will also add another layer of this sealed tape to the inside of the seams allowing for even more protection.
Place an order for chemical suits:
All chemical suits are available through Huabao, you can order online or contact us today.