Coveralls, sometimes referred to as overalls, although they are different, are a type of garment used to protect clothing. Coveralls have gone through numerous iterations over the years to reach their current form. Although originally made of denim, today's work coveralls are made from a variety of fabric types and colors as well as features that include zipper closures, insulation, anti-static, pockets, and gripper/snap closures. In this article, we will provide some background and tips for choosing the right coverall for your needs.

1. What is the difference between coveralls and overalls?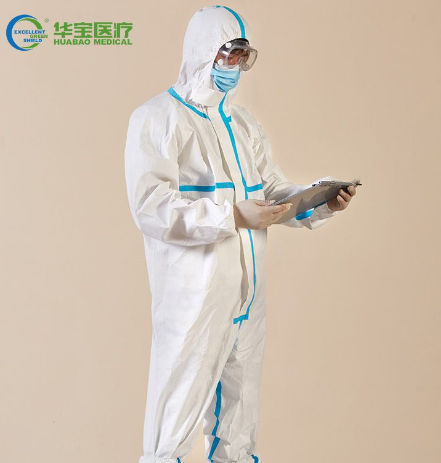 Overalls usually consist of a light material covering used over one's ordinary clothes. Unlike coveralls, they typically do not protect the arms.
Coveralls often referred to as work coveralls, are most often worn as protective clothing over street clothes, usually in a work-based environment. They can be used for a lot of work environments including painting and decorating, mechanical and factory work, farming, and other activities where clothes can become compromised.
2. What is the purpose of work coveralls?
The number one reason for wearing uniform coveralls is for protection against hazards including chemical, mechanical, thermal, or biological. They also can guard against grease, grime, and oil stains. However, they may not protect the body of the wearer against certain elements and conditions.
3. Do I choose bib overalls or coveralls?
Chose coveralls if you need the absolute maximum warmth, wind, and all over body protection. Bib overalls are more versatile and durable garments and provide a bigger range of upper body motion and more airflow around your torso. than coveralls. You already have or do not need an insulated coat and just need a bottom layer.
4. Are coverall's considered Personal Protective Equipment (PPE)?
Although some healthcare practitioners are using coveralls to protect the whole body from patients with transmissible microbes like COVID-19, currently there are no guidelines from the World Health Organization (WHO), the U.S. Centers for Disease Control and Prevention (CDC), or the U.S. Occupational Safety and Health Administration (OSHA) regarding use of coveralls for protection from the COVID-19 coronavirus during patient care.
Level 1 and level 2 AAMI isolation gowns provide protection that has been tested to offer a level of certified protection, with level 1 offering a minimal level of fluid barrier protection and level 2 providing a low level of fluid barrier protection.
According to CFR §170.305 for coverall's to be considered PPE they must be made of material that allows for no measurable movement of the pesticide being used through the material during use. PPE means devices and apparel that are worn to protect the body from contact with pesticides or pesticide residues, including, but not limited to, coveralls, chemical-resistant suits, chemical-resistant gloves, chemical-resistant footwear, respirators, chemical-resistant aprons, chemical-resistant.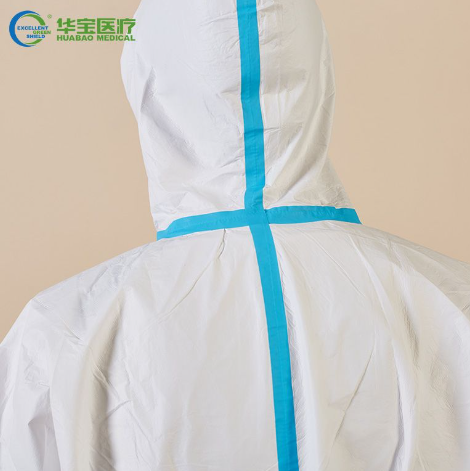 5. How do I size the coveralls I need?
It is always best to choose a work coverall that is a little larger than your waist size. For example, an individual with a waist size of 36 and a chest size of 38 should choose a coverall size of 38. For bib overalls, you need to choose a size 4 inches bigger in the waist than your regular pant waist. Bib overalls run long and have a long rise so you may want to choose ones that are 2 inches shorter in length than your regular pant length. For example, if your pant size is normally 40" long you should choose a 38" length. You should always check the size guide from the store you are purchasing from as measurements can be different for different manufacturers such as Red Kap and Pinnacle Textile.
Typically, men who are a thick build buy overalls a size shorter than their normal length. This is because the length of the overalls increases with every size, so men buying a larger pair to accommodate their waist may find the overalls to be too long. Normally it is easier to measure a pair of pants that fits, and you feel good in, and subtract 1 or two inches because overalls do not fit as snug as a pair of pants would in the crotch area. Measure your seat which is 3 to 4 inches from the middle of your crotch seam up and then measure all around your bottom.
6. What do you wear under coveralls?
No matter what the weather is, it is best to choose long sleeves and pant legs under coveralls as having this base layer on your skin will help in avoiding undesirable chafing caused by wearing coveralls throughout the day. Coveralls are made to be worn over regular clothes. Although you do not have to wear pants and shirts under coveralls, it is often advisable to prevent chaffing of the skin. Also, depending on the work environment it is easy to take the coveralls off when you leave the job area.
7. Can you wash insulated coveralls in the washing machine?
Insulated coveralls can usually be washed in a washing machine. Start by reading the care instruction label on your coveralls. Always wash coveralls separately from other pieces of laundry to prevent chemicals, dirt, pesticides, or other harmful elements from becoming attached to other pieces of clothing. Insulated coveralls can be washed in water less than 140ºF. (On most washing machines this is the "warm" setting. Use a normal, mild detergent. If your coveralls still have soil or stains after running through the wash cycle you can either scrub the wet coveralls by hand with soapy water or with a soft scrub brush.
After your coveralls are washed and cleaned to your satisfaction, you can either line dry them or place your coveralls in the dryer for no more than 10 minutes, on the tumble dry or lowest setting. It is recommended to not use chlorine or hydrogen peroxide bleach, laundry softeners, or starch.
We hope these tips for choosing coveralls have been helpful. Whatever your work environment calls for Huabao has a wide selection of uniform coveralls that are generously proportioned and constructed. Shop online or contact one of our friendly customer service representatives.