Proactive chemical coverall is necessary for several industries and work environments where workers are exposed to hazardous materials, aerosols, and airborne particles. With hundreds of options in different fabric technologies available in the market, selecting the best disposable coveralls suitable for your job can seem to be a daunting task. Following are some of the important considerations that you can take into account while looking for the appropriate chemical disposable coverall or suit for your job.
Understand the Different Types of PPE:
While selecting the right protective coveralls for your job, major variables to be considered are level of protection, weight, comfort, and the duration of protection required. However, the first step in choosing a protective chemical coverall suit is to understand what the options are.
PPE is divided into the following 'Types' based on the protection level: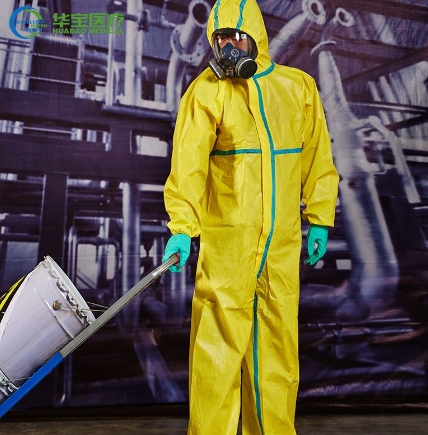 Type 1: Gas-tight, completely encapsulating protective coverall for the highest level of protection
Type 2: Same respiratory protection as Type 1 but reduced outer body protection.
Type 3: Liquid-tight, protects against a strong jet of liquid.
Type 4: Spray tight
Type 5: Full body protective clothing resistant to penetration by airborne particles, and dust.
Type 6: Protects against liquid chemical splash
In workplaces where the risk of chemical exposure is low, Category 3 Type5/6 rated coveralls which offer protection against dry particles, dust, and splashes of liquids are the most preferred. If your job is related to asbestos handling, opting for Cat 3 Type 5/6 disposable asbestos PPE along with chemical resistant gloves and mask are mandatory to ensure no asbestos fiber enters your respiratory track through breathing.
Made from breathable three-layer SMS fabric, the asbestos PPE coveralls specify the requirements for chemical protective clothing. Ideal for a wide spectrum of industrial applications, the asbestos coveralls work as a strong barrier against airborne particles and liquid spray.
Conduct Chemical Hazard Assessment
To know the level of protection you would require in your disposable chemical coverall, it is very important to conduct a hazard and risk assessment of your workplace. The easiest way to do it is by following the recommendations in the Safety Data Sheets (SDS). Safety Data Sheets provide all the necessary information about the chemicals such as precautions for sure, potential health effects, first aid instructions, PPE requirements, and more.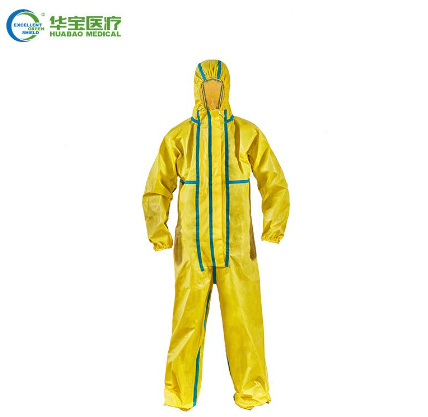 Determine the Level of Chemical Exposure
From corrosion of the skin, allergic reaction, mucous membrane irritation to lung cancer, exposure to chemicals can cause a wide range of hazards. Thereby, determining the type of chemicals you can be exposed to, their concentration, duration of exposure, and the level of protection you would need while on the job is very crucial for choosing the appropriate PPE chemical coverall.
Select the Right Fabric as Per your Work Environment
When it comes to selecting the perfect safety clothing fabric, the two pivotal factors to consider are protection and comfort. From Tychem, multi-layer SMS, and Tyvek to flame-resistant fabric material, there are a lot of different options you can get while selecting chemical coveralls. While the lightweight, durable SMS coveralls protect against spays, liquid, paint, etc, flame-resistant PPE offers great protection against fire/flame.
Pick the Appropriate Style for Chemical Coverall
Depending upon the degree of protection required and the potential hazards associated with chemicals in the workplace, you need to choose the appropriate style for your chemical suit. From totally encapsulated, vapor-tight Type 1 suits, and two-piece PPE ensembles to simple chemical resistant coverless, chemical coveralls are available with different arm cuff styles, closure types, and many seam selections. Based on the amount of closure and coverage required for your job, you can select the right chemical suit.
Now, it's Time to Find the Appropriate Protective Suit for Optimal Protection
Choose a protective suit that is comfortable, breathable, and lightweight to carry. Take time, do your research and take into consideration all of these factors to select the right suit to meet your needs. Whether you are looking for PE laminated with PP nonwoven Chemical Protective Coverall or disposable chemical coveralls with durable fabric, always trust HUABAO to ensure optimal safety against chemical hazards.