SMS Surgical Gown introduction:
Our SMS Surgical Gown is a top-quality medical garment that is designed to meet the highest standards of protection and comfort. The surgical gown is made of SMS material, which can effectively resist static electricity, blood coagulation, alcohol, ultrasonic technology and knitted cuffs.
Our SMS Surgical Gown is safe, comfortable and breathable to wear. Meet the requirements of EN13795 , Protection grad is AAMI Level 2, and adopt ethylene oxide sterilization.
The SMS Surgical Gown features knitted cuffs that provide a snug fit around the wrists, preventing any potential exposure to fluids or contaminants. The gown is also designed to be breathable, ensuring that the wearer remains cool and comfortable during extended periods of use.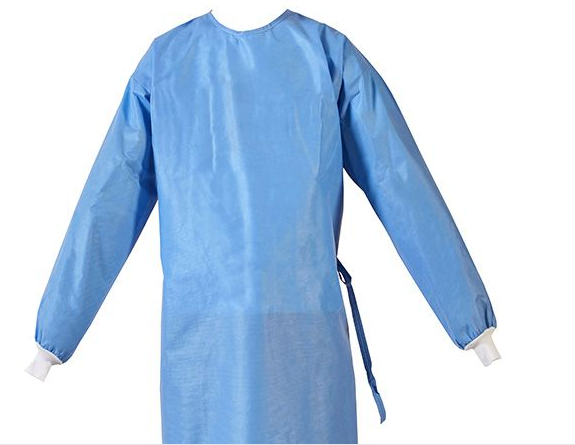 Every Disposable Sterile Surgical Gown Have a Hook And Loop Neck Closure.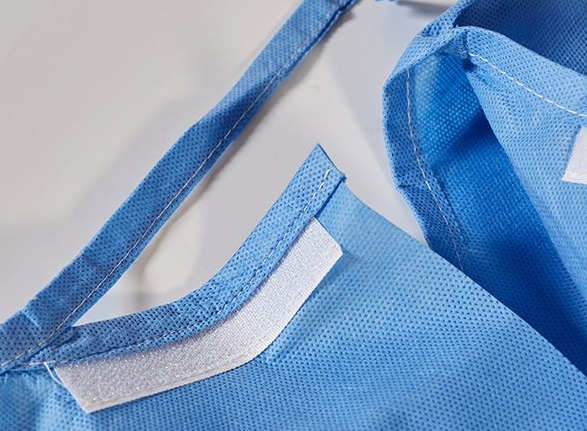 Disposable Sterile SMS Gown Features:
1.Sterile, abrasion resistance to eliminate bacterial penetration
2.Transport moisture from the skin to the surface of the fabric, keeping the dresser cool, dry and comfortable.
3.Breathable, lightweight and soft feeling
Disposable Sterile SMS Gowns Parameters:
ITEMS
POSITION
STANDARD
RESULT
Bursting Strength
Material
ENISO 13938-1:1999
>40KPA
Sleeve seam
Tensile Strength
Material
EN29073-3:1992
>20N
Sleeve seam
Water Resistance
Material
EN ISO 811:2018
>20cmH2O
Sleeve seam
Cleanliness Microbial
/
EN ISO 11737-1:2018
<300CFU/100cm²
Microbial Penetration (Dry)
Material
EN ISO 22612:2005
<300CFU
Sleeve seam
Microbial Penetration (Wet)
Material
EN ISO 22610:2006
>2.8
Sleeve seam
Particle Release
Material
ENISO9073-10:2004
<4.0 log10
Sleeve seam